KFC and Beyond both started testing plant-based chicken in their restaurants. Both companies announced plans to test the new chicken in multiple countries starting in February 2020. Beyond also announced plans for expansion of its test to two more markets. Whether plant-based chicken will become a mainstream alternative to chicken is still up in the air.
Daring Plant Chicken
Daring's plant-based poultry will be available on the US foodservice channel beginning February 2020. It comes in strips that can be cooked in eight minutes. Consumers can either batter and fry the strips or simply throw them into a pan with stir-fried veggies. As the company grows, more varieties of the product will be available at restaurants and national retailers.
Daring uses minimally processed ingredients in order to create a chicken replacement that has the same taste and texture as regular chicken. Dot Foods is a distributor that supplies food retailers, wholesalers and restaurants. The brand collaborates with them. Over 9,000 locations across the country will have access to this bold plant-based chicken. Consumers can choose from four different varieties of the plant-based chicken.
In addition to being non-GMO, Daring's plant-based chicken is made with a mixture of aromatic spices. The result is crispy chicken that is delicious and easy to eat. This meat-free chicken can be prepared in various ways, including deep-frying, pan-frying, and air-frying. It also contains soy protein concentrate, a natural food source low in calories and high in fat.
Daring has introduced a new version its plant-based chicken, the Plant Chicken Tenders. These tenders are larger than the Original Plant Chicken Pieces and are sold fresh rather than frozen. They are non-GMO, vegan, and gluten-free. They can be purchased at over 400 retailers in the US, including Sprouts, Erewhon, and New Seasons.
Incogmeato
Incogmeato plant based poultry is a new alternative to the chicken you're used to. Made in the United States, the plant-based chicken alternatives are made from soy and canola oil. The company also adds vitamins to the product. The resulting product is comparable to that of chicken, but is completely vegan.
Incogmeato plant based chicken is one the most popular companies producing plant-based meat substitutes. They produce a variety of ground meats and have partnered with San Francisco 49s stadium to make the first official plant-based chicken burger. They have been featured in The New York Times and Thrillist as well as Plant Based News.
You can also purchase Incogmeato Maple Breakfast Sausage Links, which are plant-based sausages that cook up like real ground beef. They are not rubbery and give a satisfying bite. These sausages go well with fluffy pancakes or as a filling for a mock hamburger helper recipe. These plant-based meat products come in convenient 12-ounce containers and are ready for grilling or cooking.
Beyond Meat
Beyond Meat will be introducing plant-based chicken to major American fast food chains. The company announced in July that it would introduce plant-based chicken tenders to restaurants. This month, the company announced the product will be available in Walmart stores in select cities, and will expand distribution later this year. These tenders are priced at $4.99 per piece and provide customers with the same taste and texture as chicken, but without the fat. The company uses faba bean, a plant-based protein, to mimic chicken.
Beyond Meat Plant Based Chicken offers a healthy, delicious alternative to chicken. It is crispy on the outside and juicy on the inside, and is rich in vitamins and minerals. Its ingredients include vital wheat gluten, refined coconut oil, salt, onion powder, and titanium dioxide. This product is not recommended for people allergic to nuts.
Beyond has also expanded its distribution via Walmart. The company will now sell Beyond chicken tenders to more venues, including fast-casual restaurants, supermarkets, and country clubs. The company has increased its shelf area by three times this fiscal year. The company is attempting to increase awareness of plant-based chicken's health benefits and keep prices competitive with animal protein.
Impossible Foods
Rumours of a $10B IPO have prompted the company's entry in the plant-based market. While the company has not confirmed these rumors, other plant-based companies have enjoyed great success after going public. Two examples are Beyond Meat and Oatly.
Both companies produce chicken-like products, but they differ in the ingredients. Beyond Meat's plant-based chicken does not contain heme, a protein that gives chicken its meaty flavor. Impossible Foods's product doesn't contain heme which makes it unsuitable for sale in many countries. Impossible Foods must also go through approval to sell its chicken in China or Europe.
Since the company's debut in New York's Momofuku Nishi restaurant, Impossible Foods has rapidly expanded. The company has now partnered with national chains, 20,000 U.S. grocery stores, and five international markets. It plans to expand its product range to restaurants and other markets in 2020.
Impossible Foods' chicken nuggets are proving popular with consumers. The company's chicken patties have an almost-meat texture and savory chicken flavor. They have a lower percentage of saturated fat and 30% total fat than traditional chicken nuggets. They are also higher in protein, fiber, as well as carbohydrates.
TJ's
A new vegan product has been launched by Trader Joe's. Many of their frozen meals are full of sodium and low in protein, so this new offering is a step in the right direction. The new product was not manufactured under a private label, but in-house.
The Trader Joe's vegan Shredded Parmesan Cheese Alternative is a great way to add cheesy flavor to various dishes. It can be used on salads, roasted veggies, and potatoes. This product is also perfect for breakfast. It contains 25 grams of plant-based protein and chopped peppers. You can also top it with salsa or hot sauce.
Plant-based chicken is an excellent way to increase your protein intake and to maintain a balanced diet. It is richer in fiber and iron than traditional chicken, and lower in saturated fats and cholesterol. Although chicken is often marketed as a "healthy" option, recent research suggests it has nearly the same blood cholesterol levels as red meat. You can lower your cholesterol by eating plant-based alternatives like these nuggets.
Proper Good
Proper Good offers delicious and nutritious meals in a convenient pouch. The recipes are made from real ingredients and don't contain preservatives. The meals also contain functional ingredients like grass-fed bone broth and turmeric. The company's recipes are ideal for those who want to waste time shopping for ingredients and cooking.
Proper Good has a wide selection of plant-based meals, including plant-based chicken. These meals are quick to prepare and provide a burst of energy that will keep you satisfied all day. There are many subscription options and discounts offered by the company. This is a great way to stay motivated while on your vegan journey.
Plant-based chicken has another advantage: it doesn't harm animals, and is therefore more sustainable. It has lower levels of cholesterol and saturated fats. While chicken is sometimes marketed as a "healthy" meat, a recent study showed it has nearly the same cholesterol level as red meat. This means that switching to plant-based chicken can help reduce cholesterol levels by a significant amount.
In addition to its health benefits, plant-based chicken is also a good way to reduce the animal abuse that occurs on factory farms. Broiler chickens, the most common chicken used for human consumption, are often mutilated and deprived of sunlight. They are often raised in cramped indoor sheds that lack sunlight and other natural elements.
Gardein
Gardein plant-based chicken is a meat substitute made with soy protein and vital wheat gluten. It also contains natural flavors that are derived from plants. Other ingredients include potato starch, pea protein, modified vegetable gum, carrot fiber, organic beet root fiber, sea salt, and vinegar.
Gardein's products cook faster than real chicken and can be stored and cooked for a long time. They are also very convenient. They are low in saturated fat, trans fat, and cholesterol. They're also a good fiber source and contain various amino acids. Gardein's plant-based chicken products are available in the frozen section of most major grocery stores.
Gardein-based chicken products can be substituted with traditional meats, fish, or eggs. Meatless chicken is an excellent option for vegetarians and vegans looking for an alternative to animal-based protein. These products are certified vegan and Non-GMO Project verified. They accept a variety of sauces, are versatile, and can be prepared in many ways just like traditional meat.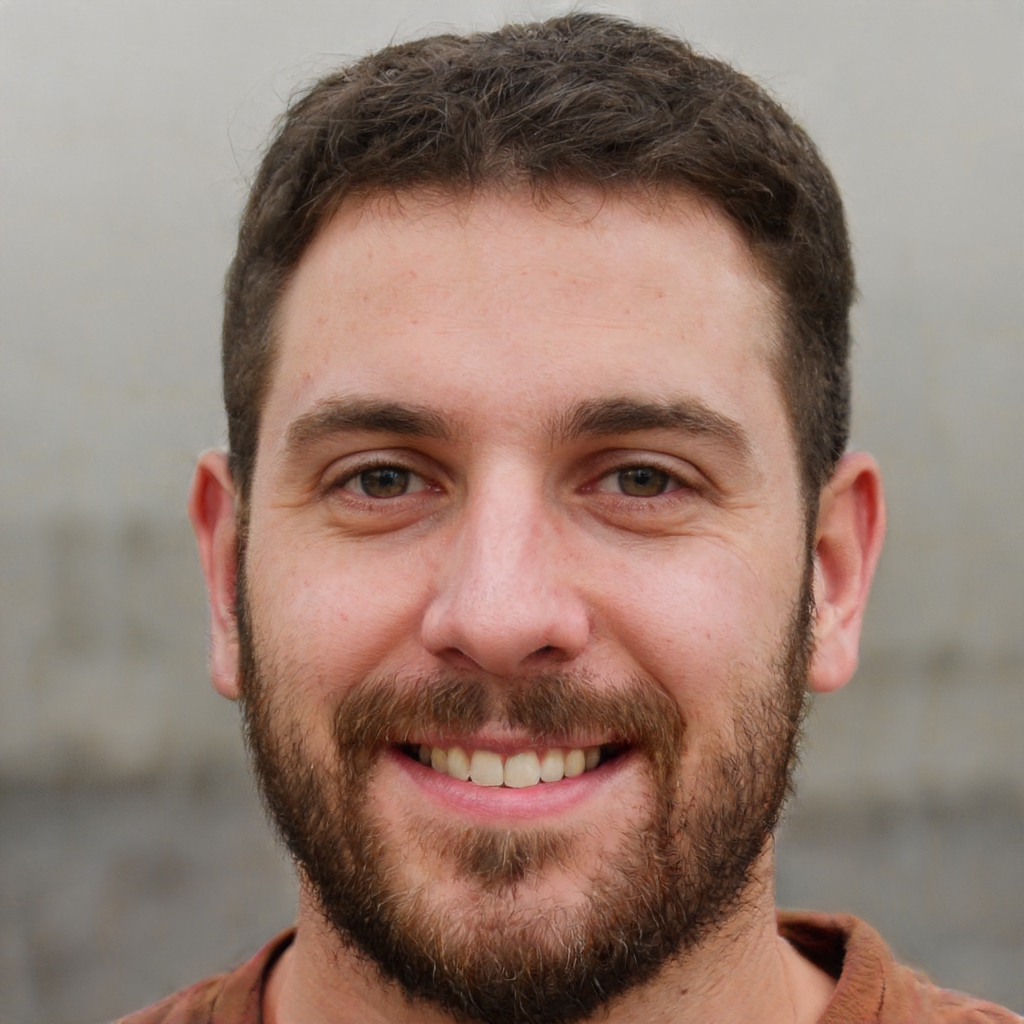 Hi, I'm Alexander. I'm a vegan of over 20 years, and I initially made the switch for health reasons. However, as time went on, I became more and more passionate about the ethical and environmental implications of leading a vegan lifestyle.
I am the author of The Graceful Kitchen, a vegan blog where I share recipes for delicious and nutritious vegan meals. As someone who is deeply committed to living a cruelty-free life, I am also a strong advocate for using whole foods as the foundation of a healthy diet – and believe that going vegan is one of the best ways to achieve this.