HUM Nutrition is a vitamin subscription service that delivers premium supplements directly to your door. Their products have been scientifically designed with evidence-based science in mind and undergo third-party testing for safety and effectiveness, guaranteeing they're always fresh.
This service is ideal for anyone seeking to optimize their health and wellbeing with personalized vitamin recommendations. Furthermore, registered dietitian nutritionists (RDNs) provide guidance about which products are most suitable for you.
Ingredients
HUM Nutrition is a supplement company that offers an extensive selection of health supplements, from mood boosters to digestive enzymes. All their products are scientifically formulated using scientific evidence and go through third-party testing for accuracy; additionally, the company offers personalized vitamin delivery services with free access to Registered Dietitian Nutritionists (RDNs) who will customize recommendations tailored towards your individual needs and goals.
HUM Nutrition's Raw Beauty Green Superfood Powder is a Tahitian vanilla and berry-flavored powder that incorporates 39 beauty detox superfoods to improve energy, support radiant skin and boost metabolism. Packed full of alkalizing organic green superfoods, antioxidants, adaptogenic herbs, fiber, an entire serving of fruit and vegetables along with digestive enzymes and five billion probiotics for added benefit, HUM Nutrition offers this energizing superfood blend!
It tastes delicious and only has 30 calories per serving, perfect for a quick, healthy snack! Other ingredients include coconut palm sugar, natural flavor, xanthan gum, and stevia.
The brand also produces collagen pop tablets and core strength protein powder in vanilla or berry flavors. Each tablet provides 90 mg of vitamin C and 500 mg of marine collagen, for a convenient daily dose.
Aside from these supplements, the company also has a range of other products in its line that target hormone balance, immune system health and weight loss. These can be purchased on their website or in retailers like Sephora and Nordstrom.
If you're in search of an affordable way to add nutrition into your daily life, these are all excellent choices. Plus, the company has a "Buy 3 Save 15%" promotion which means if you order at least three different items from them, each item will receive a discount.
They may be more expensive than other subscription vitamin services, but their nutrient-rich blends make them worth every penny. If you're thinking about subscribing, take a short quiz online that matches you with an curated selection of products based on your individual health concerns.
HUM Nutrition is a popular subscription vitamin service that delivers vitamins and other essential nutrients directly to your door on either monthly or every 90 days. All supplements are third-party tested, plus it provides free access to an RDN for support. With an impressive social media following and one of the top selling brands in its category, this company has achieved great success.
Flavors
HUM nutrition raw beauty super food is a green powder made with 39 beauty detox ingredients designed to boost energy and give your skin an incredible glow. Vegan-friendly, this formula is free from artificial colors or flavors as well as being free from gluten, soy, and dairy sources.
Hum nutrition's raw beauty formula is designed with alkalizing greens, adaptogens, digestive enzymes, and probiotics to promote healthy energy levels and metabolism. Plus it includes fruits, vegetables, and herbs designed to aid digestion for maximum benefit.
It comes in two flavors – original mint chocolate and vanilla berry. Sweetened with organic coconut palm sugar, stevia, and natural flavorings, it's easy to mix and drink by adding a scoop to water or milk for an easy beverage!
In addition to greens, this hum nutrition formula also contains an adaptogen blend, fiber and digestive enzymes. These ingredients help you stay full for longer, reduce sugar cravings and boost energy throughout the day.
Hum nutrition raw beauty formula boasts an impressive list of vitamins and minerals. It provides 901 IU of vitamin A, 6mg of vitamin C, 37mcg of vitamin K, 0.5mcg vitamin B12, 0.1mg vitamin B2, 1mg iron, 22mg phosphorus, 14mg magnesium and 0.2mg zinc.
This supplement is also high in antioxidants, which are beneficial for the body to fight free radicals and diseases. Studies have even discovered that taking this supplement can lower blood pressure and cholesterol levels.
Finally, this supplement contains a blend of adaptogens which work to regulate hormones and boost immunity. Studies have demonstrated that taking this supplement can lower stress and anxiety levels as well as improve sleep quality.
This supplement is formulated with an alkalizing blend of greens that helps keep the digestive tract clear and reduce bloating. It includes barley grass, kale, and wheatgrass – common ingredients found in many health supplements.
Matcha green tea extract, rich in antioxidants and beneficial for healthy skin, as well as l-theanine to reduce stress and lift your mood – make this an ideal choice for natural energy boost that you can add to coffee or smoothie at any time.
Directions
HUM Nutrition Raw Beauty Super Food Powder is an invigorating and healthy way to boost your energy, metabolism, and skin health. This formula features green superfoods, adaptogens and five billion probiotics for maximum wellbeing.
Taken daily, this supplement can support your health and wellbeing. You can take it alone or as part of a larger supplement program. As it's gluten-free, soy, dairy and nuts-free, you can mix it into water, juice or smoothies to enjoy throughout the day.
You can order this product on the HUM website or from a retailer near you. Additionally, you have the option to sign up for an auto-ship plan and receive it regularly.
Hum nutrition raw beauty super food is easy to use: Just mix one scoop into eight ounces of water or milk and enjoy! The company recommends taking it first thing in the morning before you begin your day or with a meal.
Another option is to pair it with a snack like fruit or yogurt. This way, you'll get an energy boost before beginning your work or school day.
To guarantee you get the right amount of nutrients, read the label carefully when taking supplements that contain vitamins, minerals, and antioxidants. This is especially pertinent for such items as multivitamins.
If you are uncertain of the quality of your supplements, consulting a third-party lab is recommended. They will verify that all ingredients are pure and have undergone testing for strength, purity and composition. Furthermore, steer clear of products made with non-organic or uncertified materials.
HUM Nutrition has worked diligently to create a range of high-quality products with numerous advantages. Their formulas are based on scientific studies, so they make sure their ingredients and dosages are chosen with care.
Price
HUM Nutrition is a subscription vitamin service that offers a free health quiz, personalized recommendations and monthly deliveries of supplements. Their products are tailored to address specific wellness issues such as stress management, digestion issues and skin/hair health.
They provide customers with access to a registered dietitian nutritionist (RDN) to assist in selecting the most suitable products for their requirements. This sets them apart from other personalized vitamin services in that customers get professional guidance and advice on which vitamins they should take.
This service may be pricier than some of its competitors, but having an RDN on hand to answer questions and guarantee the vitamins are suitable for you makes all the difference. Subscription prices range from $30-$40 per month for a 30-day supply of products.
Their vitamin formulas are made with superior-quality ingredients, unlike many of the other vitamin subscription services on the market that often use lower-grade synthetic versions of their components.
HUM Nutrition's vitamin products have all been third-party tested and meet FDA manufacturing standards, making them ideal for those with dietary restrictions or medical conditions such as diabetes or allergies.
Vitamins and minerals found in spinach are essential for overall wellbeing, including antioxidants. These vital vitamins help prevent diseases and health problems from arising.
You can purchase this product in either powdered form or pill form. Capsules are ideal for those seeking an effortless way to incorporate more vitamins into their diet.
This powder contains 39 beauty detox superfoods to enhance energy, promote radiant skin and speed up metabolism. It makes an ideal quick snack anytime of day – perfect for energy boosts or quick nutritious refuels!
This product is also available in a convenient to-go pack, making it the ideal on-the-go supplement to take with you wherever life takes you. Made up of alkalizing greens, detoxifying herbs, energizing fruits and vegetables, adaptogenic herbs, and digestive enzymes – this powder blend helps you reach optimal health and wellness!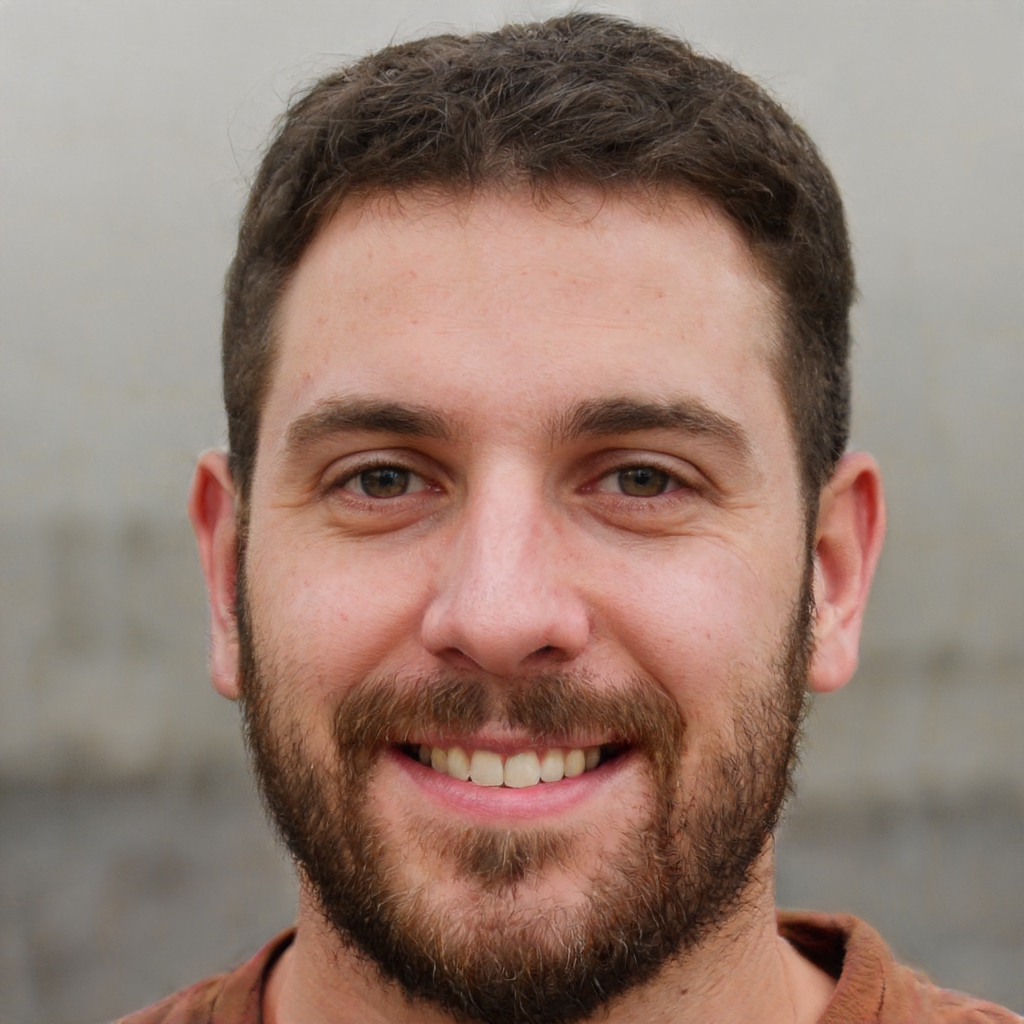 Hi, I'm Alexander. I'm a vegan of over 20 years, and I initially made the switch for health reasons. However, as time went on, I became more and more passionate about the ethical and environmental implications of leading a vegan lifestyle.
I am the author of The Graceful Kitchen, a vegan blog where I share recipes for delicious and nutritious vegan meals. As someone who is deeply committed to living a cruelty-free life, I am also a strong advocate for using whole foods as the foundation of a healthy diet – and believe that going vegan is one of the best ways to achieve this.