These simple eight Vegan feta cheese recipes are a delicious alternative that's just as flavorful as the real thing. Feta cheese is a staple in many Greek dishes, and it's easy to see why. The salty, tangy flavor perfectly complements fresh vegetables and crispy phyllo dough. Unfortunately, traditional feta cheese is made with dairy, which is off-limits for vegans. However,
8 Best and Healthy Vegan Feta Cheese Recipes
Eating healthy doesn't have to be boring. These 8 Healthy Vegan Feta Cheese recipes prove that you can have your (vegan) cheese and eat it too! Made with nutrient-dense ingredients but packed with bold flavors, this list has you covered. From a classic Greek Salad to Vegan Stuffed Peppers, there's something for everyone to enjoy. And the best part? These recipes are vegan so that you can feel good about your eating. So whether you're looking for a healthy snack or a hearty meal, these Healthy Vegan Feta Cheese recipes are sure to hit the spot.
Are you a vegan who misses cheese? If so, you're not alone. One of the most challenging things to find as a vegan is a suitable replacement for cheese. Luckily, there are some great options out there.
1 Sophia's Vegan Feta Cheese Recipe
At first glance, veganism and feta cheese might not seem to have much in common. But thanks to the creativity of plant-based cooks, there are now delicious vegan versions of this classic cheese. This recipe for vegan feta cheese is easy to make and uses simple ingredients that are easily accessible.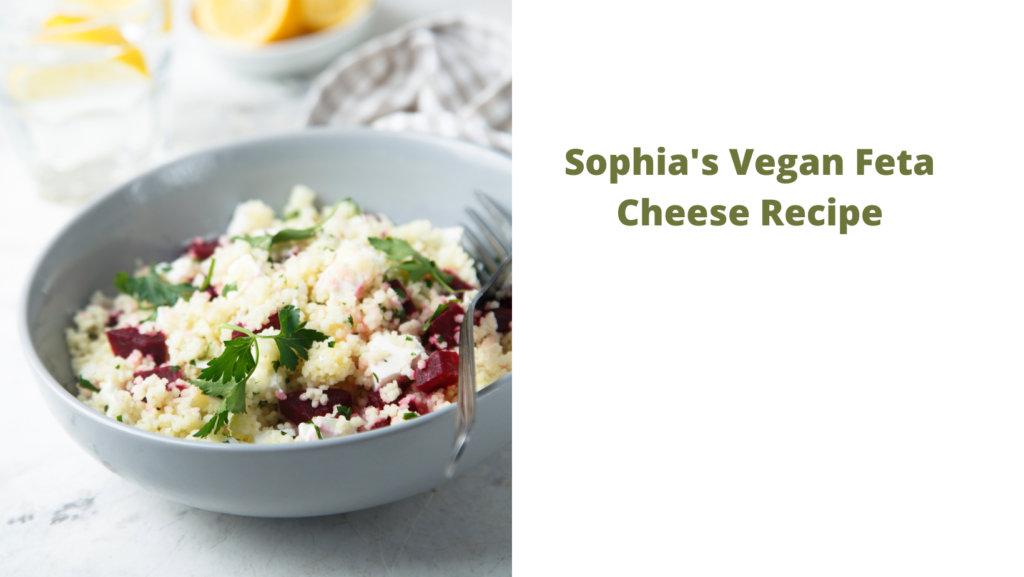 The cheese also keeps well in the fridge, making it an excellent option for meal planning. And because it is so versatile, this cheese can be used in various dishes, from soups and salads to casseroles and tacos. So whether you follow a plant-based diet or are simply looking for a delicious vegan cheese option, this recipe is sure to please.
2 Greek-Style Vegan Feta
Greek salad is one of my all-time favorite salads. I love the combination of crisp lettuce, juicy tomatoes, tangy feta, and salty olives. However, I have found that Greek salads can be a bit lackluster since going vegan. Without the feta, they lack the same savory flavor that I love. That's why I was so excited to find this recipe for vegan feta cheese. It has the same salty, briny flavor of traditional feta, but without any of the dairy!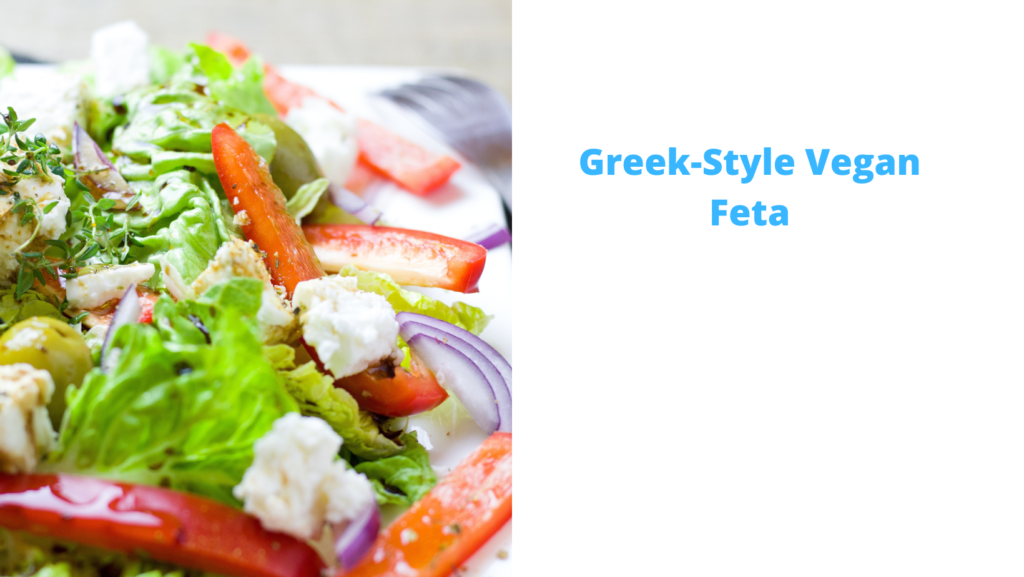 This cheese is perfect for sprinkling on top of a Greek salad (or any salad for that matter). It's also great for making vegan Greek wraps or sandwiches. If you're looking for a delicious vegan feta cheese recipe, look no further!
3 Vegan Feta Cheese (Nora)
Most dairy-free feta recipes are just tofu, but this easy homemade Vegan Feta Cheese tastes so close to the real thing it will blow your mind! This crumbly, salty, and creamy cheese is one of the things I missed most when I went vegan.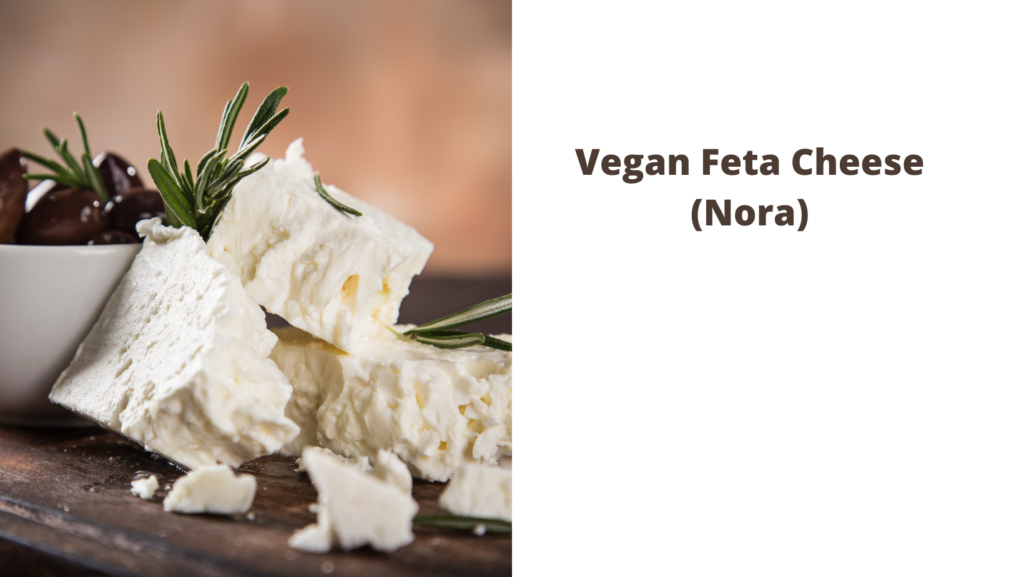 The only option for a long time was marinated tofu (this is what most recipes online look like). It just didn't do it for me. I wanted something that tasted more like the real stuff. After much trial and error, I have found the best recipe! Now, I can enjoy all my favorite dishes that call for feta cheese without any of guilt. Give it a try – you won't be disappointed!
4 Incredible Vegan Feta
If you're looking for a delicious and easy vegan cheese recipe, look no further! This "feta" only takes a few minutes to blend and can be enjoyed in various ways. As a dip, it's thick and creamy, and as a spread, it's perfect for sandwiches or toast.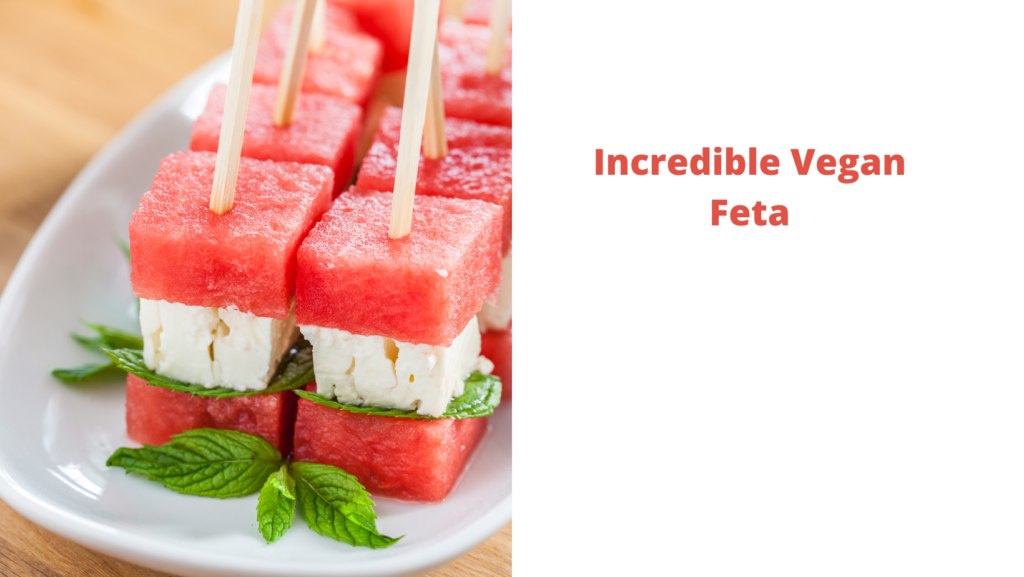 After a few hours in the fridge, it develops a fantastic crumbly texture, making it the perfect vegan cheese for pasta, pizzas, salads, or roasted vegetables. And best of all, this recipe is dairy-free, gluten-free, nut-free, and soy-free so everyone can enjoy it!
5 Lori's Vegan Feta Cheese
Lori's Vegan Feta Cheese is perfectly salty, creamy, crumbly, and surprisingly easy to make. The combination of almonds and tofu creates an amazing texture. This vegan feta cheese is made with healthy, whole-food ingredients (no coconut oil) and just 20 minutes of hands-on prep time! Oil-free and gluten-free, with a nut-free option. Mix the ingredients, spread into a mold of your choice, and refrigerate until firm. This vegan feta cheese is perfect in salads, pizzas, or simply enjoyed as a healthy snack. And it could not be easier to make!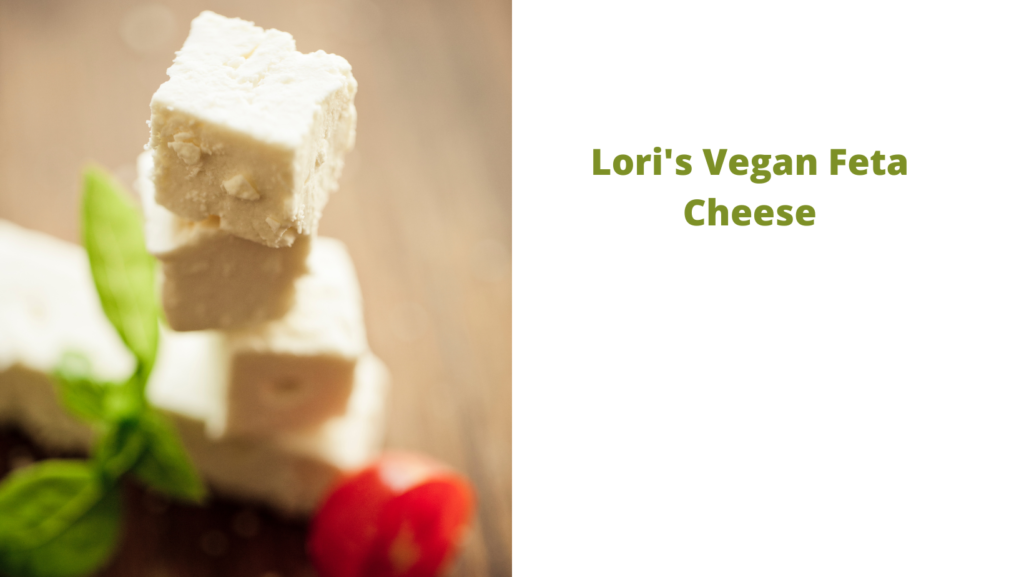 Simply combine the almonds and tofu in a food processor and blend until smooth. Then add the remaining ingredients and mix until combined. That's it! In just minutes, you'll have a delicious vegan feta cheese that will please even the most discerning palate. So why not give it a try today? You won't be disappointed!
6 Vegan Feta Cheese Recipe
One of my all-time favorite cheeses is Feta. I love the sharp and salty flavor, and it's so versatile. I'll often use it in salads, on pizzas, or just eat it on its own as a snack. This vegan Feta is made with cashews and almonds and is surprisingly easy to make at home.
This Vegan Feta Cheese Recipe is easy to make, requires fewer ingredients, and tastes almost like real feta cheese, even though it's dairy-free! It's super versatile, perfect on top of a pasta salad, pizza or as filling in flatbread, Turkish borek or any dish you want to serve with tofu feta. What I like the best about this recipe is that it's so easy to make and only requires a few simple ingredients that you probably already have in your kitchen. Plus, it tastes perfect!
Even though it's not made with real cheese, it tastes like feta cheese. If you're looking for a dairy-free cheese recipe that is easy to make and tastes great, then you should try this vegan feta cheese recipe!
7 Vegan Feta Cheese – Tofu Feta
This vegan feta cheese is a delicious, easy to make, and healthy alternative to traditional feta cheese. It's made from a block of firm tofu, so it's high in protein and low in fat. The taste is similar to dairy feta cheese, yet it's dairy-free and vegan! You can keep this vegan feta cheese in the fridge, ready to crumble on salads, pasta, or in some vegan Spanakopita! It's a delicious, healthy way to enjoy the taste of feta cheese without the dairy!
Made with firm tofu, it has a slightly crumbly texture and plenty of authentic feta flavor. Plus, it's packed with protein for a satisfying meal. Whether sprinkling it on salads or pasta or enjoying it in some vegan Spanakopita, this vegan feta cheese is a delicious way to add a touch of Greece to your meal.
8 Vegan Feta Cheese – Salty, Crumbly, Creamy, Feta Cheese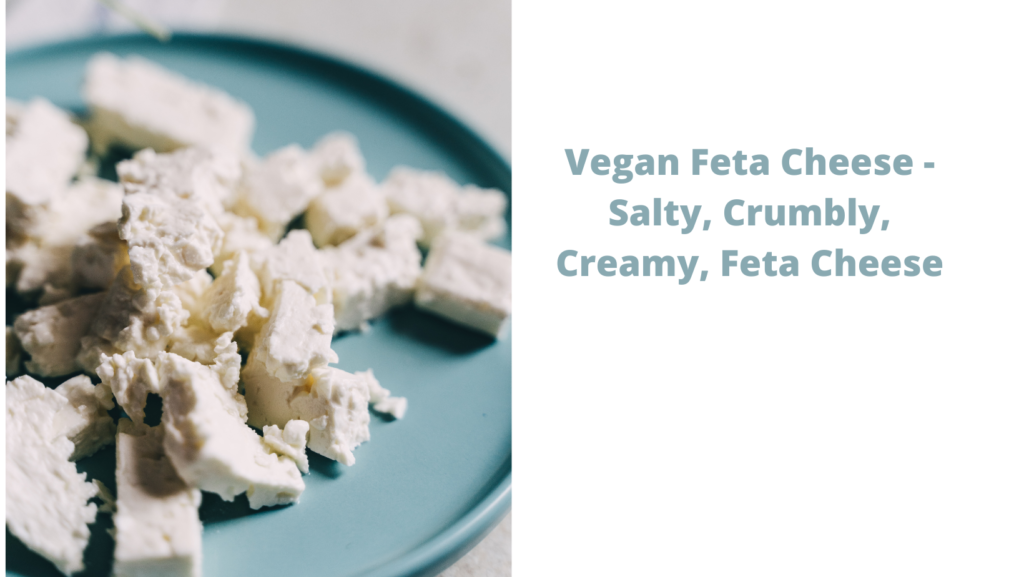 One of the best vegan feta cheeses is made by Candice (The Edgy Veg). It's a salty, crumbly, creamy feta cheese perfect for salads, pizzas, and more. If you're looking for a delicious vegan cheese option, Violife's feta cheese is worth trying.
This post's vegan feta cheese recipe is healthy, simple to prepare, and cheap. It's ideal for vegans, especially those allergic to nuts or gluten.
How To Make: The Best Vegan Feta Cheese (Video by Candice)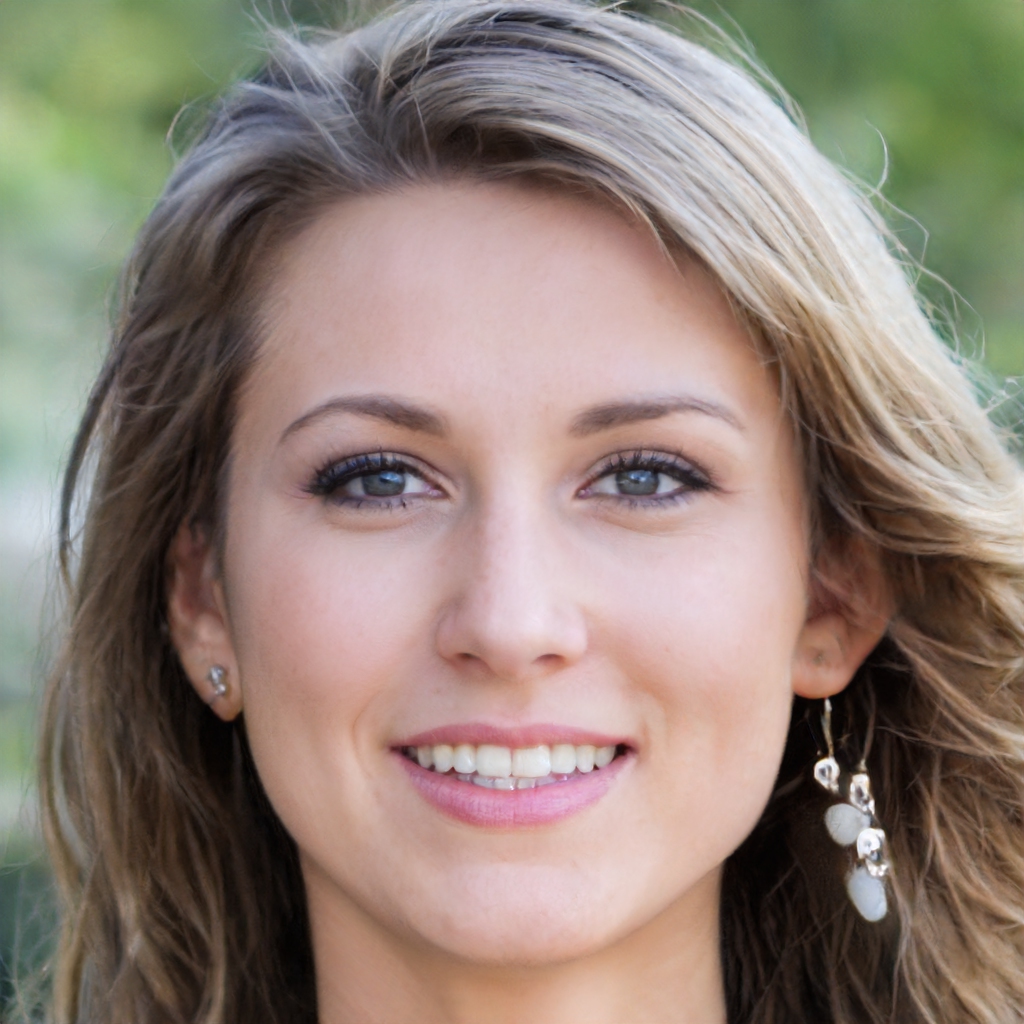 Aurelia is the Editor-in-Chief of The Graceful Kitchen, a vegan lifestyle blog that focuses on delicious, nutritious, and ethical eating. A lifelong vegan, Aurelia is passionate about sharing her love of plant-based cuisine with others. She is a regular contributor to several online and print publications, and has been interviewed by major news outlets about the benefits of a vegan diet. In her free time, Aurelia enjoys cooking, hiking, and spending time with her cats.