As someone who loves to experiment with new recipes, I have always been fascinated by the idea of making fresh juices at home. One fruit that has caught my attention lately is kiwi. Not only is it a great-tasting fruit, but it is also packed with numerous health benefits that make it a must-have in any diet.
In this article, I will be sharing with you my step-by-step guide on how to make kiwi juice, so you can enjoy the delicious taste and health benefits of this amazing fruit.
To start off, it is important to gather all the necessary ingredients before you begin. You will need fresh kiwis, water, a blender, and a strainer.
Once you have everything you need, the next step is to wash and peel the kiwis. It is important to note that the skin of kiwis is edible and contains a lot of fiber, but for this recipe, we will be removing it to get a smoother texture.
After peeling the kiwis, cut them into small pieces and add them to the blender. Adding liquid to the blender is essential to get a smooth consistency, so I recommend using water, but you can also use other liquids like coconut water or apple juice for added flavor.
Key Takeaways
Kiwi juice is a great-tasting and healthy beverage loaded with vitamins, minerals, fiber, and antioxidants.
Making kiwi juice is easy and customizable with other fruits or sweeteners.
Blending and straining techniques are important for texture and improved absorption of nutrients.
Leftover kiwi juice can be stored creatively and used in a variety of ways, such as freezing into ice cubes or using as a marinade.
Gather Your Ingredients
Get ready to taste the sweet and tangy goodness of kiwi juice by grabbing all your ingredients! Kiwi juice is a delicious and healthy drink that's easy to make.
The main ingredient, of course, is kiwi fruit, which is packed with vitamins and antioxidants that are great for the body. Kiwi fruit contains more vitamin C than oranges, making it an excellent immune booster. It also has high levels of vitamin K, which is essential for maintaining strong bones.
There are many different variations of kiwi juice that you can make, depending on your taste preferences. Some people like to add other fruits, such as strawberries or bananas, to their kiwi juice to give it an extra burst of flavor. Others like to add honey or other sweeteners to make it sweeter.
No matter how you choose to make your kiwi juice, you can be sure that it will be packed with health benefits and delicious flavor. Now, let's move on to the next step, which is washing and peeling the kiwis.
Wash and Peel the Kiwis
First things first: it's time to prep those fuzzy fruits by washing and peeling them. Kiwis are packed with essential vitamins and minerals, making them a healthy addition to any diet. Here are some tips to help you wash and peel your kiwis efficiently:
Rinse the kiwis under cold running water to remove any dirt or debris.
Hold the kiwi steady on a cutting board and use a vegetable peeler to remove the tough, fuzzy skin.
Alternatively, you can use a sharp knife to cut off both ends of the kiwi, then slice down the sides of the fruit to remove the skin.
Did you know that kiwi peels are actually edible and packed with even more nutrients than the flesh itself? If you're feeling adventurous, try incorporating kiwi peels into your juice for extra health benefits. You can also get creative with kiwi peel recipes such as pickled kiwi peels or kiwi peel chips.
Once your kiwis are washed and peeled, it's time to move on to the next step: cutting them into small pieces.
Cut the Kiwis into Small Pieces
Now that you've got those juicy kiwis all prepped and ready, it's time to slice them up into small pieces, perfect for snacking or adding to your favorite recipes.
Cutting kiwis into small pieces is easy and can be done in just a few simple steps. First, use a sharp knife to cut off both ends of the kiwi, then stand it upright on one of the flat ends. Next, carefully slice off the skin, following the curve of the fruit. Once you've peeled the kiwi, cut it into small, bite-sized pieces.
These small kiwi pieces can be used in a variety of ways. For example, you can add them to a kiwi salad for a refreshing and healthy meal. Alternatively, you can blend them with other fruits, such as strawberries and bananas, to make a delicious kiwi smoothie.
Kiwis are loaded with vitamins, minerals, and antioxidants that can help to boost your immune system, improve digestion, and promote healthy skin. Now that your kiwis are cut into small pieces, it's time to add them to the blender and start creating your perfect kiwi drink.
Add the Kiwi to the Blender
Once you've sliced the kiwis into small pieces, it's time for you to toss them into the blender and let their sweet and tangy flavor enhance your smoothie. Choosing the right blender type is crucial to ensure that your kiwi juice comes out smooth and silky.
High-speed blenders, such as Vitamix or Blendtec, are excellent choices as they can easily break down the tough fibers of the kiwi fruit. However, if you're on a budget, a regular blender will also do the trick, but you may need to blend it for a longer time.
In addition to choosing the right blender type, the cutting technique of the kiwis can also influence the texture of your juice. For a smoother consistency, you can opt for a fine chop or puree the kiwis in a food processor before adding them to the blender. On the other hand, if you prefer a more textured drink, you can roughly dice the kiwis and blend them with a little bit of pulp.
Regardless of your preference, the kiwis' high vitamin C content makes it an excellent addition to your diet. Now, it's time to add some liquid to the blender to further enhance the flavor and consistency of your kiwi juice.
Add Liquid to the Blender
To achieve a perfectly blended kiwi juice, it's important to choose the right type of blender and cut the kiwis properly. A high-speed blender is recommended to break down the kiwi's tough, fibrous center and create a smooth consistency. It's also important to regularly maintain the blender to ensure optimal performance. This includes cleaning the blades and base after each use and checking for any wear and tear that may affect the blending process.
Choosing the right liquid is also crucial for a well-balanced kiwi juice. Water is a common choice, but for added health benefits, consider using coconut water or almond milk. These liquids not only add flavor and depth to the juice but also provide essential nutrients like electrolytes, vitamins, and minerals.
So, before blending the kiwis, pour in the desired amount of liquid and prepare to create a delicious and nutritious kiwi juice.
Now, it's time to blend the mixture until smooth.
Blend the Mixture Until Smooth
Achieving a velvety texture in your blended beverage requires a high-speed blender, proper cutting techniques, and regular maintenance, while selecting the right liquid can enhance the flavor and nutrient content. When blending kiwi juice, it's important to start with a high-speed blender that can handle the fibrous texture of the fruit.
Begin by pulsing the ingredients a few times to break them down before blending them on high for about a minute. This will ensure that the kiwi is fully pureed and that the juice is smooth and creamy. Blending techniques are important not only for texture but also for nutritional benefits.
Kiwis are packed with vitamin C, potassium, and dietary fiber, which can help support a healthy immune system, improve digestion, and lower blood pressure. By blending the fruit, you are also breaking down the fiber, which makes it easier for your body to absorb the nutrients. So not only is kiwi juice delicious, but it's also a great way to get a boost of nutrients in your diet.
Next, to remove any remaining pulp and seeds, strain the juice through a fine-mesh sieve before serving.
Strain the Juice
Now that you've blended your mixture until smooth, it's time to strain the juice through a fine-mesh sieve. This step is crucial in achieving the perfect juice consistency, as it removes any unwanted pulp or seeds that could alter the texture.
Using straining tools, such as a cheesecloth or nut milk bag, can also help achieve a smoother juice. Straining the juice not only enhances the taste and texture but also increases its health benefits.
Removing the pulp eliminates excess fiber that could cause digestive discomfort, allowing for better absorption of nutrients. Once strained, you'll be left with a refreshing and satisfying beverage that's perfect for any time of day.
Next, we'll discuss how to sweeten the juice (optional) to suit your taste preferences.
Sweeten the Juice (Optional)
If you're looking to add a little extra sweetness to your freshly strained kiwi juice, you have the option to do so. Adding sweeteners can enhance the taste of the juice and make it more palatable. However, it's important to choose natural alternatives to avoid consuming high amounts of sugar.
Some natural sweeteners you can use include honey, agave nectar, or stevia. These options provide a healthier alternative to processed sugars, which can cause a spike in blood sugar levels. When using sweeteners, it's important to add them gradually and taste the juice as you go to avoid over-sweetening. Once you've achieved the desired level of sweetness, your kiwi juice is ready to be served.
Now that you've added sweeteners (if desired), it's time to serve your freshly made kiwi juice.
Serve the Kiwi Juice
Once you're ready to quench your thirst with a refreshing beverage, go ahead and serve up your deliciously sweetened kiwi concoction, and don't forget to savor every last sip!
When it comes to serving kiwi juice, there are a few ideas to keep in mind. Firstly, presentation is key. You can serve the juice in a tall glass with ice, or even in a pitcher for sharing. Another option is to add some fun garnishes, such as a slice of kiwi or a sprig of mint, to give the drink an extra pop of color and flavor.
Not only is kiwi juice delicious, but it's also packed with health benefits. Kiwis are high in vitamin C, which can boost the immune system and promote healthy skin. They also contain fiber, which can aid in digestion and help manage blood sugar levels.
So, not only will you enjoy the taste of this refreshing beverage, but your body will thank you for it too.
Once you've finished your drink, be sure to store any remaining juice in an airtight container in the fridge to keep it fresh for later use.
Store Any Remaining Juice
To keep your remaining kiwi drink fresh, simply store it in an airtight container and pop it in the fridge for later enjoyment. But why settle for just plain old storage when you can get creative with it?
Here are three fun ways to store your leftover kiwi juice:
Freeze it into ice cubes and use them to add a burst of flavor to your water or other drinks.
Mix it with coconut water or another juice to create a unique and refreshing blend.
Use it as a marinade for meats or vegetables to add a deliciously fruity twist to your dishes.
Not only is creative storage a fun way to switch things up, but it also helps you get the most out of your kiwi juice. Kiwis are packed with health benefits, such as being high in vitamin C, fiber, and antioxidants. By storing your leftover juice properly and using it in creative ways, you can reap all of these benefits and enjoy a delicious and nutritious treat at the same time.
Frequently Asked Questions
What are the health benefits of drinking kiwi juice?
Drinking kiwi juice offers numerous health benefits. It's a good source of vitamin C, potassium, and dietary fiber. Kiwi juice recipes can help boost the immune system, aid digestion, and promote healthy skin. The nutritional value of kiwi juice makes it a great addition to any diet.
Can I use frozen kiwi instead of fresh kiwi?
Yes, frozen kiwi can be used as an alternative to fresh kiwi in making juice. Freezing kiwis can actually enhance their nutritional value by preserving their vitamin C content and making it more available for absorption in the body.
How long will the kiwi juice stay fresh in the refrigerator?
To ensure freshness, store kiwi juice in an airtight container in the refrigerator for up to 3-4 days. Utilizing preservation techniques such as pasteurization or freezing can extend the shelf life. Proper storage tips are crucial for maintaining the health benefits of this nutritious beverage.
Can I add other fruits or vegetables to the kiwi juice for added flavor?
I love experimenting with kiwi juice variations by adding alternative mix ins such as spinach, ginger, and strawberries. These additions not only enhance the flavor but also provide additional health benefits.
Is it necessary to strain the kiwi juice or can I leave it unstrained for a thicker consistency?
I prefer leaving the kiwi juice unstrained as it provides a thicker consistency and retains the pulp. However, if a smoother texture is desired, straining is an option. Both methods offer health benefits such as high vitamin C and fiber content.
Conclusion
Well folks, that's how you make kiwi juice! It's a delicious and refreshing drink that's packed with health benefits. Did you know that kiwis are high in vitamin C, fiber, and potassium?
In fact, one kiwi contains more vitamin C than an orange! As I was making my own batch of kiwi juice, I couldn't help but think of how it's like a superhero for our bodies. Just like how superheroes have special powers that protect us, kiwis have special nutrients that can help protect us from diseases and keep our bodies functioning properly.
It's like a little green caped crusader that's fighting off harmful free radicals and boosting our immune systems. So next time you're in the mood for a tasty and healthy drink, give kiwi juice a try. Your body will thank you for it!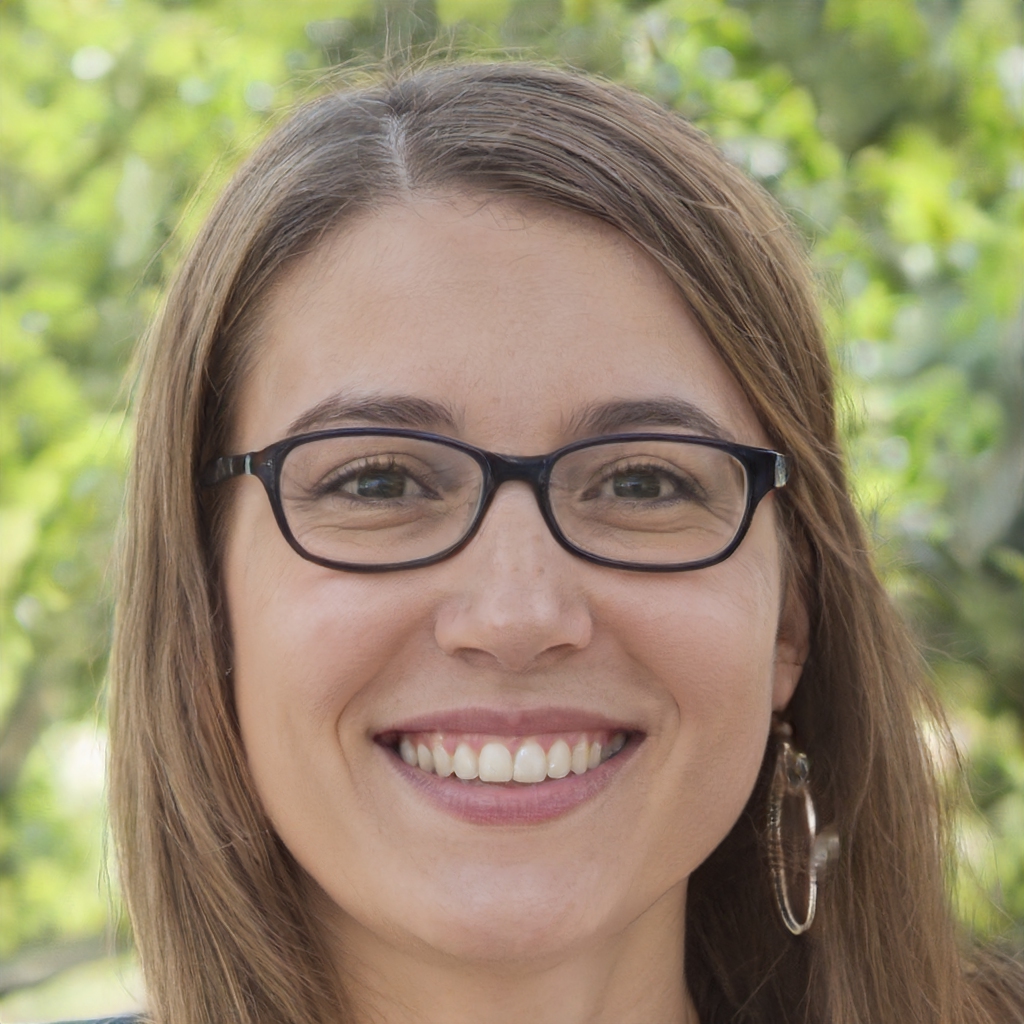 Ilana has been a vegan for over 10 years. She originally made the switch for health reasons, but soon found herself becoming more and more passionate about the ethical and environmental implications of a vegan lifestyle. Ilana is the author of The Graceful Kitchen, a blog all about veganism. She loves to cook up delicious and nutritious vegan meals, and share her recipes with others who are interested in leading a cruelty-free life. Ilana is also a strong advocate for using whole foods as the foundation of a healthy diet, and believes that going vegan is one of the best ways to achieve this.