As a health enthusiast, I am always on the lookout for new and delicious ways to incorporate nutrient-rich foods into my diet. One fruit that has recently caught my attention is the papaya. Its vibrant orange flesh, sweet taste, and numerous health benefits make it a perfect addition to any juice recipe.
Making your own papaya juice is not only easy but also incredibly rewarding. It's like a burst of sunshine in a glass, delivering a refreshing and invigorating dose of vitamins and minerals straight to your body.
In this article, I will guide you through the step-by-step process of creating your own homemade papaya juice, so you too can enjoy the many health benefits and delicious taste of this tropical fruit.
Key Takeaways
The ripeness of the papaya is important when making juice, so look for a mostly yellow fruit with some green spots.
Water should be added in the blender to help the ingredients blend smoothly, and a proper water to fruit ratio should be maintained.
Blender maintenance is important and blending should be done at a low speed and gradually increased to avoid overblending and creating a foamy texture.
Honey or agave syrup can be added as a sweetener for taste and health benefits, but adding too much will increase the calorie and sugar content of the juice, so consume in moderation.
Gather Your Ingredients
Don't forget to grab that juicy papaya and get ready for a refreshing experience that will quench your thirst like never before! Before we can start making the juice, we need to gather our ingredients.
Apart from the papaya, you'll need some water, lime juice, and sugar or honey for sweetening. Papaya is an excellent source of vitamins A and C, potassium, and fiber. It's also rich in antioxidants that help boost your immune system and protect against chronic diseases.
To make the juice more interesting, you can add other fruits like strawberries, pineapple, or mangoes. These flavor variations not only add taste but also enhance the health benefits of the juice.
Now that we have gathered our ingredients, let's move on to preparing our papaya.
Prepare Your Papaya
Once you've got your hands on a ripe papaya, it's as easy as slicing it open like a smile to reveal the juicy goodness inside. But before you get started, it's important to know that there are several varieties of papaya, and each one has a different level of ripeness that's optimal for juice-making.
Here are three things to keep in mind regarding papaya ripeness:
Look for a papaya that is mostly yellow with some green spots. This indicates that the fruit is ripe and ready to be used for juice.

If the papaya is fully green, it's not yet ripe enough to use. You'll need to wait a few more days until the papaya turns yellow.

If the papaya is mostly yellow with brown spots, it's overripe and may not taste as good in juice.
Now that you know how to choose the perfect papaya, it's time to cut it into pieces and get ready to make some delicious juice.
Cut the Papaya into Pieces
To start, simply grab a sharp knife and slice the ripe papaya in half lengthwise, revealing the bright orange flesh and black seeds inside. Next, scoop out the seeds with a spoon and then proceed to cut the papaya into pieces. I like to cut the papaya into cubes, but you can cut them into any size you prefer.
When selecting a papaya for juice, it's important to choose a ripe one. A ripe papaya should have a yellowish-orange skin and should yield slightly to pressure. Papayas are a great source of vitamins A and C, and they contain an enzyme called papain that aids in digestion. By adding papaya juice to your diet, you can reap all of these health benefits and more.
Now that the papaya is cut into pieces, it's time to add it to the blender. But before we do that, we need to add water to the blender to help the blending process.
Add Water to the Blender
Now we're ready to blend everything together, so let's go ahead and add some water to the blender. It'll help the ingredients blend smoothly and create a refreshing and hydrating drink that'll leave you feeling energized. When adding water to the blender, it's important to maintain a proper water to fruit ratio to ensure that the juice isn't too thick or too watery. As a general rule of thumb, I like to add about 1/2 cup of water for every 1 cup of fruit. This ratio can be adjusted based on personal preference, but be careful not to add too much water as it can dilute the flavor of the papaya.
Proper blender maintenance is also important when making papaya juice. Before adding the water, make sure the blender is clean and free of any residue from previous use. After blending, take the time to thoroughly clean the blender to prevent any lingering flavors or bacteria. Now that we've added the water to the blender, it's time to move onto the next step and add the papaya to create a delicious and nutrient-packed juice.
Add the Papaya to the Blender
With the blender prepped and water added, it's time to blend in the juicy papaya chunks for a tropical burst of flavor. Before adding the papaya, make sure to remove the skin and seeds. Papaya is rich in vitamins A and C, and adding it to your diet can help improve digestion and boost your immune system.
When blending the papaya, it's important to start at a low speed and gradually increase it to avoid overblending and creating a foamy texture. Depending on your preference, you can add other fruits such as pineapple or banana to create different variations of papaya juice.
Once the papaya is fully blended, we can move on to the next step of the process: blending the mixture until smooth.
Blend the Mixture
You're ready to blend the mixture and create a delicious papaya juice. Before we start, let's talk about blender maintenance. It's important to keep your blender clean and free from any remnants of past use. Make sure to wash the blender thoroughly with soap and water before using it.
Now, let's blend the mixture. Start by placing the lid on the blender and turning it on. Blend on high speed until the mixture is smooth and creamy. If you don't have a blender, you can use a food processor or immersion blender as an alternative blending method. Once you've achieved the desired consistency, you can move on to the next step: strain the mixture (optional).
Strain the Mixture (optional)
If you wanna go the extra mile, strain out any unwanted bits and bobs from your blended concoction with a sieve or cheesecloth. This step is optional, but it can make a huge difference in the texture and taste of your papaya juice.
By removing the fibrous pieces and seeds, you'll get a smoother and more pleasant drink that is easier to digest. The benefits of straining go beyond aesthetics and taste.
Papaya seeds, for instance, have a bitter flavor and can cause digestive discomfort if ingested in large amounts. While they're edible and have some health benefits, such as being anti-inflammatory and antibacterial, they're not suitable for everyone.
Straining also allows you to remove any dirt, debris, or pesticides that may be present in the fruit. If you don't have a sieve or cheesecloth, you can skip this step or use a fine-mesh strainer, but keep in mind that you may end up with a chunkier juice.
Now that you have your pulp-free papaya juice, you can proceed to the next step: adding sweetener (optional).
Add Sweetener (optional)
To enhance the flavor and add a touch of sweetness, consider mixing in honey or agave syrup to create a tropical paradise in your mouth. Not only do these alternative sweeteners provide a delicious taste, but they also come with health benefits.
Honey contains antioxidants and has antibacterial properties, while agave syrup has a lower glycemic index compared to traditional sugar. When adding the sweetener, start with a small amount and adjust to your preference. Here are some tips to keep in mind:
Use raw, unprocessed honey or organic agave syrup for maximum health benefits.
Consider using a honey or agave syrup that is locally sourced to support small businesses and reduce your carbon footprint.
If you prefer a sweeter juice, add more sweetener gradually to avoid overpowering the natural flavor of the papaya.
Keep in mind that adding sweetener will increase the calorie and sugar content of the juice, so consume in moderation.
Now that the juice is sweetened to your liking, it's time to chill and serve.
Chill and Serve
Once the mixture is chilled and ready, simply grab a glass and pour in the deliciously tropical juice. Savor every sip, as papaya juice is not only refreshing but also packed with numerous health benefits. It's rich in antioxidants, vitamins A and C, and enzymes that aid digestion. Regular consumption of papaya juice can improve skin health, boost immunity, and reduce inflammation.
To switch things up, try different serving suggestions for your homemade papaya juice. Add a slice of lime or a sprig of mint for an extra kick of flavor. You can also mix it with other juices like pineapple or orange for a tropical fruit medley. However, it's important to note that papaya juice should be consumed in moderation as it contains high amounts of natural sugars.
Enjoy your homemade papaya juice and reap the benefits of this delicious and nutritious beverage!
Enjoy Your Homemade Papaya Juice!
You can savor the delicious and nutritious homemade tropical beverage by pouring it into a glass and adding a slice of lime or a sprig of mint for an extra kick of flavor. The best part about making papaya juice at home is that you can customize it according to your preferences and health needs. Here are some health benefits and recipe variations that you can try:
| Health Benefits | Recipe Variations |
| --- | --- |
| High in Vitamin C and antioxidants | Add ginger or turmeric for additional anti-inflammatory properties |
| Supports digestion and gut health | Mix with coconut water or kefir for probiotic benefits |
| Lowers blood sugar levels | Blend with spinach or kale for an extra boost of vitamins and minerals |
By incorporating these recipe variations, you can enhance the taste and nutritional value of your homemade papaya juice. Enjoy this refreshing beverage as a healthy breakfast drink or a post-workout thirst quencher. Cheers to good health and delicious taste!
Frequently Asked Questions
What are the health benefits of drinking papaya juice?
After researching, I found that papaya juice is high in vitamin C, antioxidants, and fiber. It may aid in digestion and boost immunity. However, it may also cause allergic reactions or interact with certain medications.
Can I use frozen papaya instead of fresh papaya?
Yes, frozen papaya can be used as a substitute for fresh papaya in smoothie options. It still retains its nutritional benefits and can be a convenient option for those who don't have access to fresh papaya.
How long does homemade papaya juice last in the refrigerator?
To preserve the freshness of homemade papaya juice, store it in an airtight container in the refrigerator. This will extend the juice's shelf life for up to three days. Keeping the juice fresh is key to maximizing its health benefits.
Can I add other fruits or vegetables to my papaya juice?
Oh, the possibilities! I love getting creative with my papaya juice variations. Mixing papaya with other fruits like mango or pineapple can add a tropical twist, while adding spinach or kale can boost the health benefits. The options are endless!
Is it possible to make papaya juice without a blender?
Yes, it is possible to make papaya juice without a blender. You can use blender alternatives such as a food processor or manual extraction methods like squeezing the juice out of the fruit by hand or using a juicer.
Conclusion
Well, that's how I make my delicious papaya juice! It's so easy and refreshing, and it's a great way to get some extra vitamins and nutrients into your diet.
Did you know that papaya is high in vitamin C, folate, and potassium? In fact, one medium papaya contains about 224% of your daily recommended intake of vitamin C! That's pretty impressive.
But beyond just being a healthy choice, papaya juice is also a delicious one. It's naturally sweet and has a tropical flavor that's perfect for sipping on a hot summer day.
Plus, by making it at home, you can control the sweetness and add in any other ingredients you like. So if you're looking for a tasty and healthy drink option, give papaya juice a try!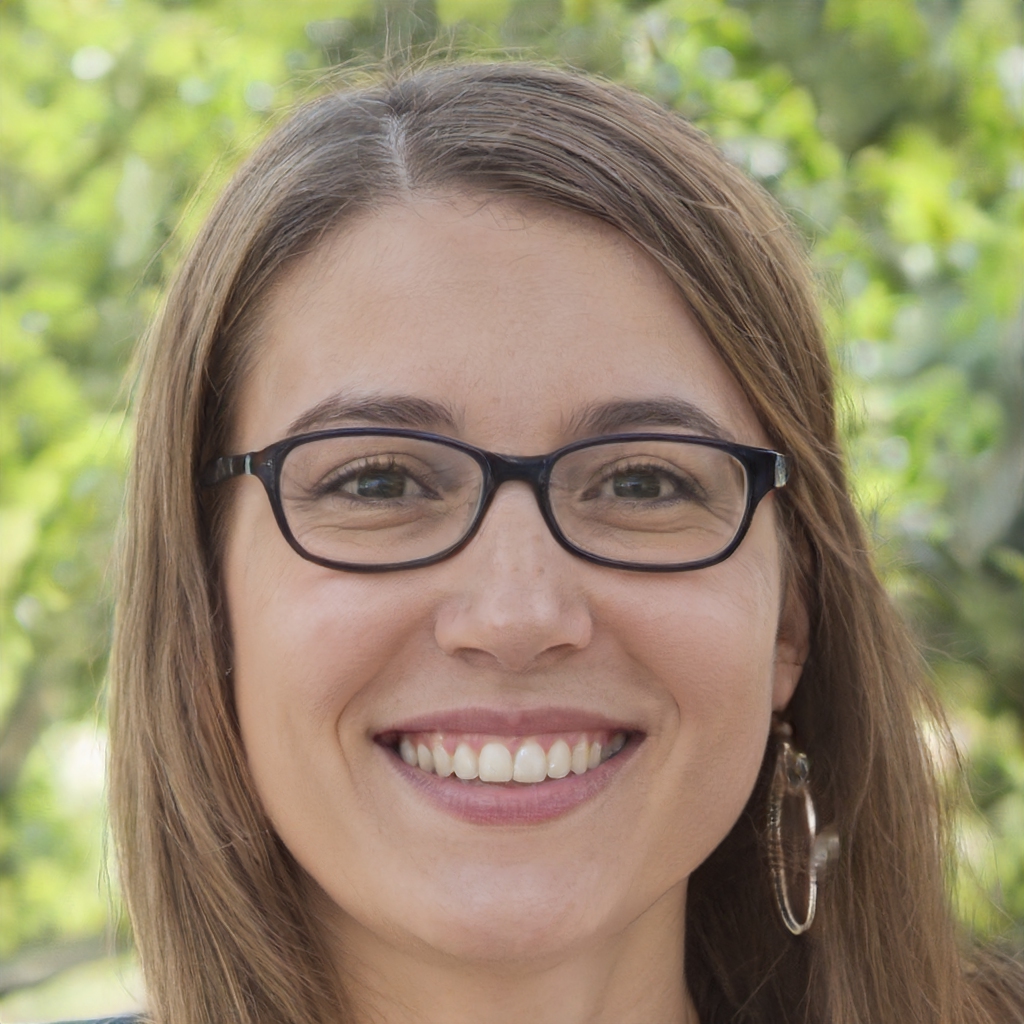 Ilana has been a vegan for over 10 years. She originally made the switch for health reasons, but soon found herself becoming more and more passionate about the ethical and environmental implications of a vegan lifestyle. Ilana is the author of The Graceful Kitchen, a blog all about veganism. She loves to cook up delicious and nutritious vegan meals, and share her recipes with others who are interested in leading a cruelty-free life. Ilana is also a strong advocate for using whole foods as the foundation of a healthy diet, and believes that going vegan is one of the best ways to achieve this.